10 Years of ItaCentro in HANU
Category
Hanoi University - HANU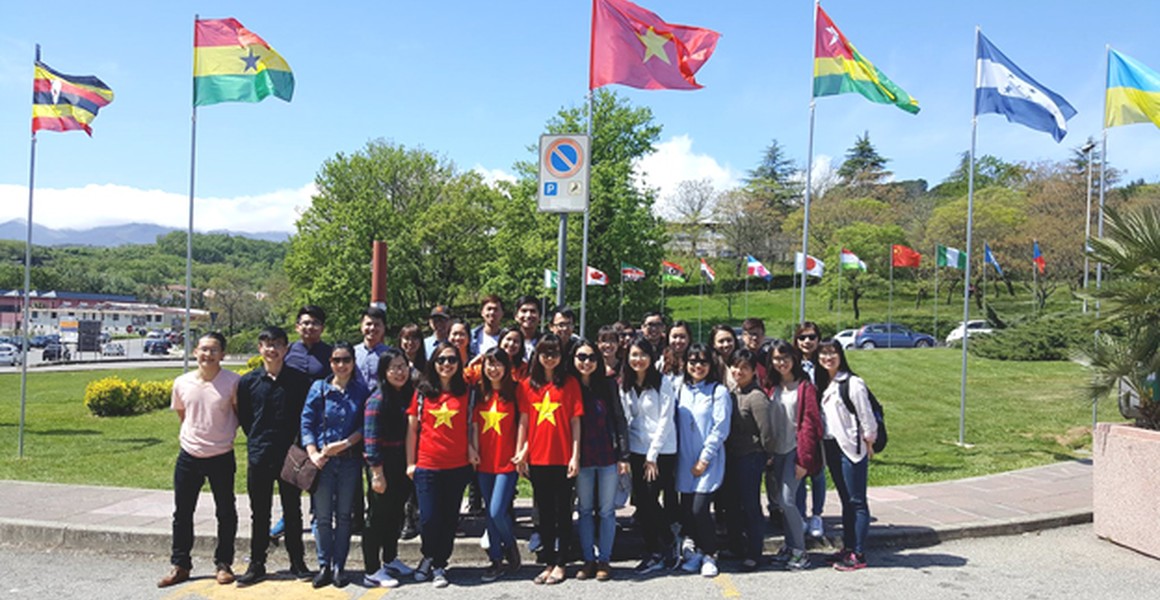 This year, 2021, marks the 10th anniversary of the foundation of the Italian Language, Culture and International Mobility Centre (ItaCentro), in Hà Nội University (HANU). The ItaCentro was created as an administrative unit of the University and is strongly committed to contributing to the internationalization of higher education in Vietnam.
Initially consisting in promoting exchange and double degree programs for students, from the Italian department at HANU, since its ten years foundation the ItaCentro has attained remarkable achievements by expanding to other departments and faculties. The Centre has established a strong network of cooperation between Vietnamese and European universities, developed staff and lecturer exchange programs, for HANU and its university partners, and promoted scholarship programs abroad for Bachelors, Masters, and Ph.D. students in various multi-disciplinary fields, having over a thousand students benefiting from these programs.
ItaCentro's transformation has also been marked by its participation in the construction, coordination, and implementation of Erasmus+ projects since 2015. In addition to having over 30 Erasmus+ KA107 exchange projects, it has five Erasmus+ KA2 capacity building projects ongoing, four of which are coordinated by Italian Universities, which is the case of Lab Movie, coordinated by the University of Padua.
The results of these Erasmus KA2 projects are fundamental for the capacitation of Vietnamese higher education institutions as they contribute to modernize, internationalize and increase access to higher education; address the challenges facing their higher education institutions and systems and increase cooperation with the EU, for which ItaCentro has played a fundamental role.