The Partner Meeting and Dissemination Event in Hanoi University of Industry, Vietnam
Category
Hanoi University Of Industry - HAUI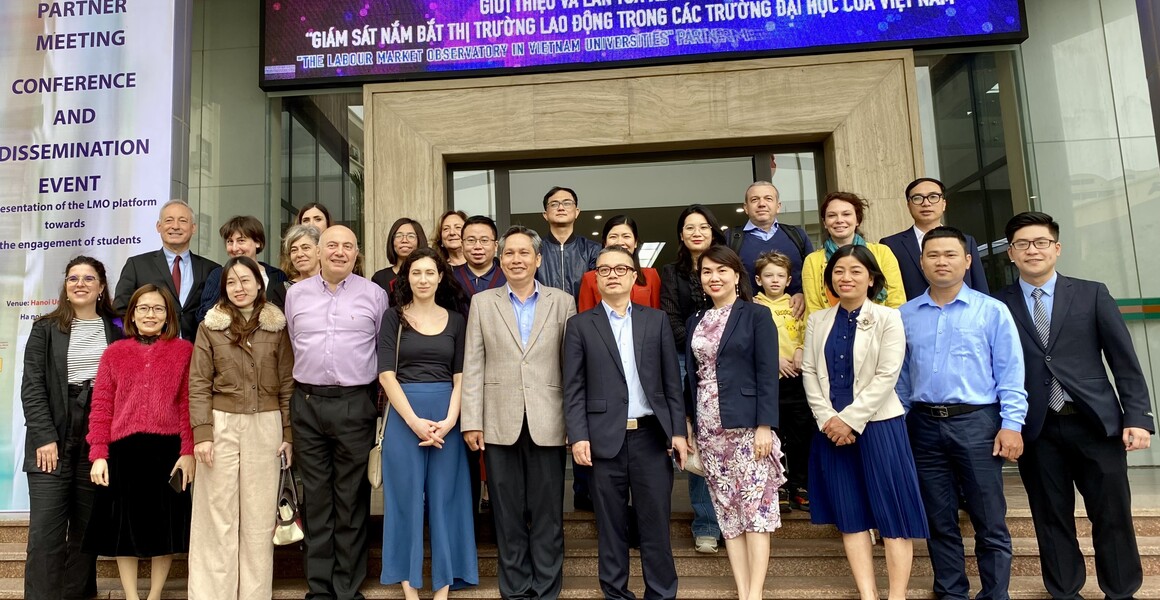 Hanoi University of Industry hosted the Lab Movie Project partners for the meeting and dissemination event, from 27th to 30th March. 

The Lab Movie Project inspired and started by the Università degli Studi di Padova, aims to create a Labour Market Observatory in Vietnam universities in order to analyse and understand the local labour market and acquire information about its demand and offer.
During the meeting were discussed the open issues related to the LMO and the organization of the piloting of the project, the dissemination results and the exploitation strategy.
 
On the 29th took place the "International Conference and Dissemination Event: Presentation of the LMO platform towards the engagement of students". This part of the meeting was focused on the presentation of the LMO platforms, analysis of the main results and the benefits for students, as well as the project sustainability sectors investigation and its guidelines examination.