The Transnational Meeting and Dissemination Event In Ho Chi Minh City, Vietnam
Category
Nguyen Tat Thanh University - NTTU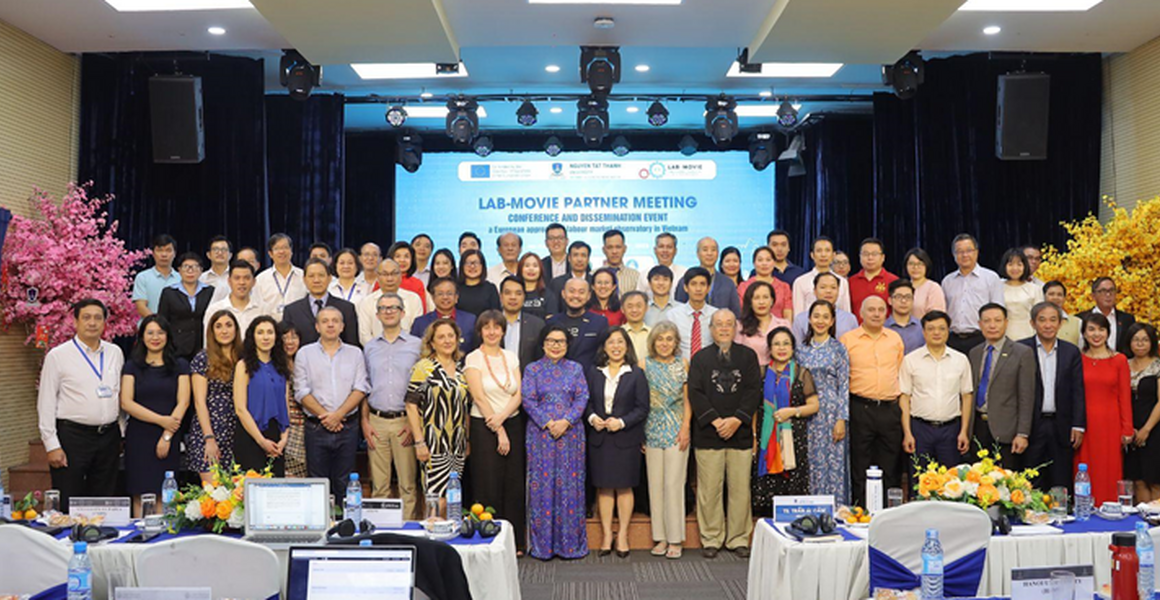 The coordination meeting and the Dissemination event took place in Nguyen Tat Thanh University , Vietnam, from the 9th till the 12th of January 2023.  
The meeting analysed the progress status of the project activities and schedule next steps. It focused on the reached results discussion and the planning of actions for the Dissemination of the Labour Market Observatory platform.  
On the 11th, the University organised the International Conference and Dissemination event focused on the theme: an European approach of labour market observatory in Vietnam. The Dissemination event had a great participation of university staff, company representatives and students, and were outlined the objectives and outcomes of the Project and each Vietnamese university presented the result of their sector data analysis. Also, the Dissemination strategy and Sustainability improvement actions were discussed.